Tips on low-budget filmmaking
May 25, 2017
Posted by:

Satyam

Category:

Film Production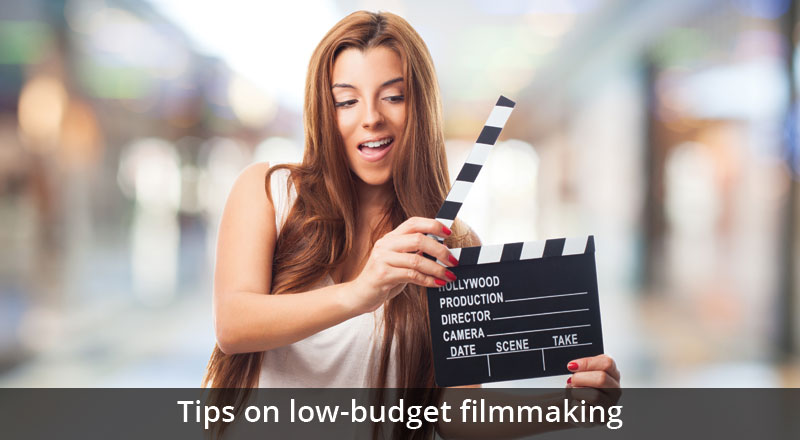 Every film student who graduates from a film making school has dreams for making it big in a movie production house and a film making course tends to attract the most creative and innovative minds as well, with a quench for learning more in their chosen field, whether it be in a film production house, Post Production House many Dubbing Studios as well as Editing Studios or any other fields. Often and in most cases, as a film student , you will be asked to showcase a movie of your own that incorporates what was taught to you, though it doesn't always have to be the case, there are always exceptions. Whatever the reason, you'll have to come up with a film and get it showcased, so that you get the exposure needed as a starting out artist, but also for recognition of the work you've put in. Unfortunately, most, if not all, film students have a shoe-string budget to work on and here are some tips on how you can pull off low budget filmmaking.
1) The cameras used for shooting purposes have to be of a standard quality, and odds are, you already know someone who would be willing to lend their camera for shooting. You would need a DSLR or at least a mirror less camera and these are very effective at shooting high quality HD and in some cases, 4K quality. However, keep in mind that you should have the expertise to use the camera to optimum effect, and shooting good footage is what counts.
2) The locations of the scenes can easily be shot at free spaces where you can also have some control over the scene settings. There are many public locations, which, if scouted well, would yield to be good places for the film.
3) The usage of natural lighting should be increased, as this creates an ambience which is natural, but also does away with tedious setting up process and saves a lot of money too. After all, cutting costs, and saving equipment needs and time is what we're looking for.
4) Flexibility on the set is an ability that you have to mastering the long run if you want to be successful. There are innumerable things that could crop up in the midst of shooting, especially if it's a low budget one requiring flexible decision making.
5) Another point of importance is giving importance and sharing the ownership of the film with the members of your crew. This is because; firstly, you probably do not have the money to pay them, and secondly; if your film makes it big, dragging your team into the limelight would make them appreciative of the effort they put in and that they are being recognized for it.Goodwill is hard earned and long remembered.
6) The story should be the centrepiece of the film. No amount of editing or graphical wizardry can save your sinking boat if the hole is a bad story without a clue as to where it's leading.